advanture
REACH OUT FOR PRICING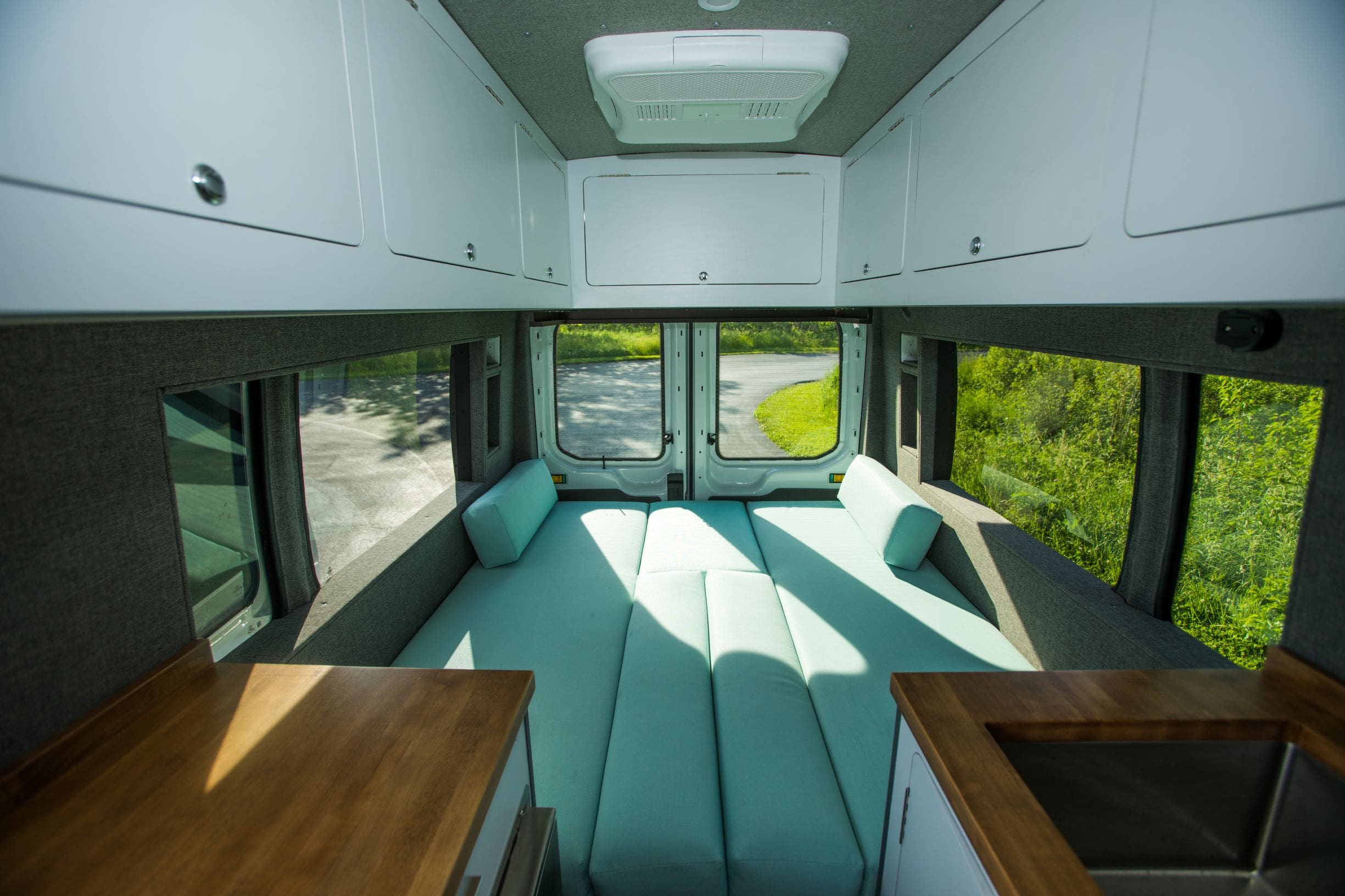 Vanlife doesn't have to be a full time commitment. Take your adventure whenever you wish with our build decked out for part time usage. Go offroad, hitch a trailer, and unwind in your own personal slice of freedom. 
Gas Mileage
20mpg (Highway)
14mpg (City)
Color
Interior: Customizable
Exterior: Customizable
All custom woodwork
Focus on space conservation and multi-purpose functionality
Space transforms between normal seating to a queen sized bed
Modern durable materials
Comforts of a 21st century lifestyle incorporated into a build
Bulkhead and back window coverings for complete privacy and stealth. Have all your lights on and no one will know
Lightweight construction meant for off roading and off grid advantures
Rear wheel air suspension system for leveling
Bed/table transformational system that saves space
Countless other quality of life integrations to make you feel comfortable and cozy.
Dual 10 speed reversible remote controlled fans for circulation
360 Watts of solar power
12v AC that keeps you cool during the summer
700AH of batteries , enough for 3 weeks of off grid living with no sunlight
Alternator charger, turning the car on will charge the electrical system
Freezer/fridge system running off of 12v, taking almost no power
Dimmable zone lighting with remote controls
Charging ports for 120v electronics, laptops, video game consoles, blenders, can handle up to 2000 watts of power
12v USB charging ports by the bed with reading lights
Built in surround sound system with a subwoofer
4G signal booster for boosting phone signals in remote areas
WIFI Jetpack for a built in hotspot for remote work
Artic grade thermal insulation for the wintertime
Webasto heater to keep warm during the winter. Integrated into the vans fuel system
Bulkhead and back window coverings for complete privacy and stealth. Have all your lights on and no one will know
3 burner stove with an oven
Compostable toilet, vented so no smells permeate the cabin
Propane heated shower system with 40 gallons of water
Sink with removeable cutting board built in
Custom memory foam mattress for maximum comfort
Full hanging closet with mirror
Adjustable swivel table for seating
OFF GRID
Self sustaining off grid tiny cabins dont need to be hooked up to any grid. Solar panels allow for complete freedom
TRANSFORMING SPACE
Our builds utilize every square inch of space. Transforming furniture switches up the space allowing for your van to become a kitchen table or bed with a simple move.
OFF ROAD
Lightweight construction and optimizations allow for the van to travel offroad. 4×4 tires make easy work of difficult terrian. Unwind in the middle of nature with no worries.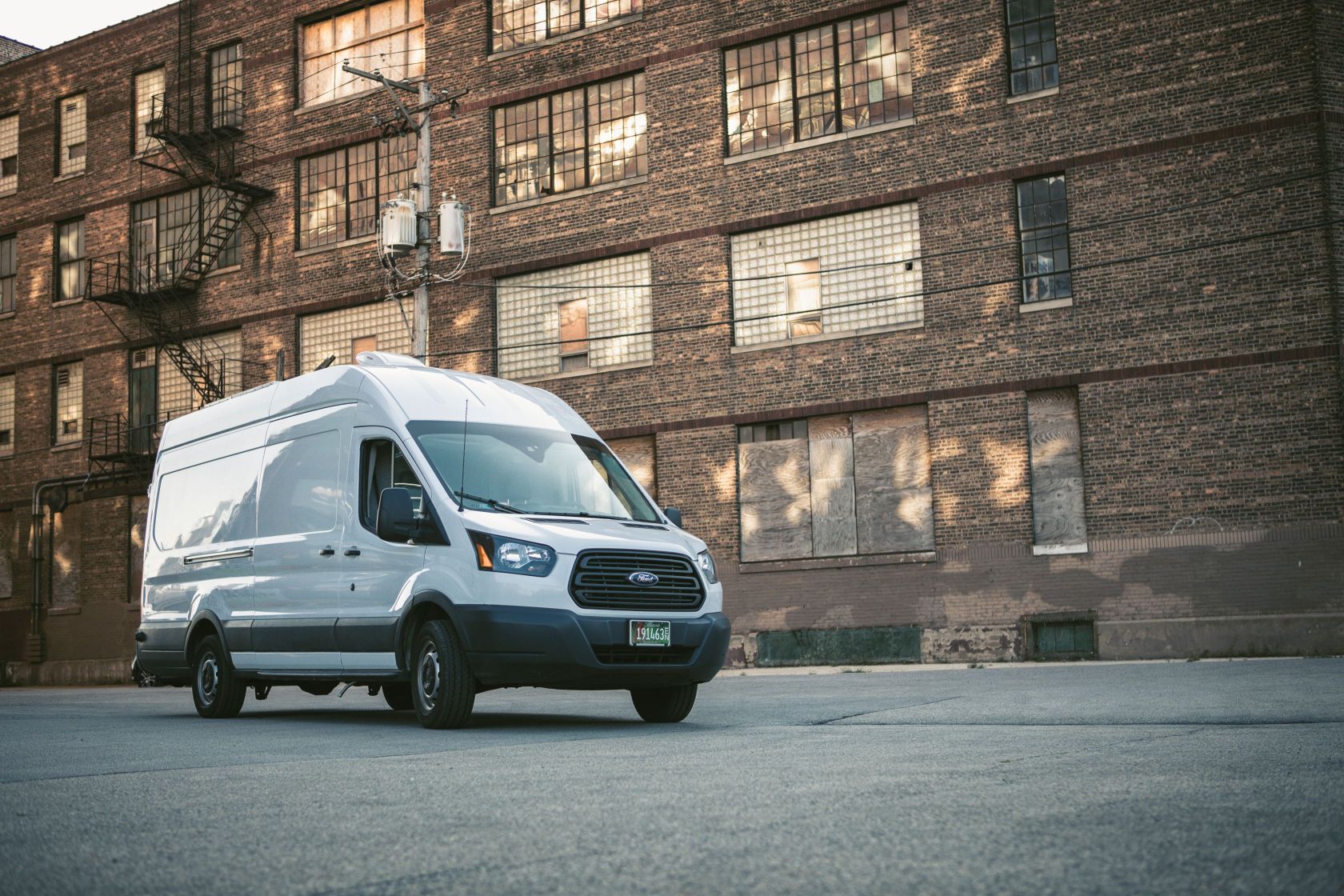 Full Service Process for Builds
We know getting into vanlife is a daunting process. Our goal is to help you from beginning to end, making the process as easy and painless as possible.
From picking a good vehicle, used or new
3D modeling according to your specifications
Custom builds from beginning to end with help every step of the way.
Please Reach Out With any Questions
We love to help. Our specalists will assist with anything you need clarified about the process.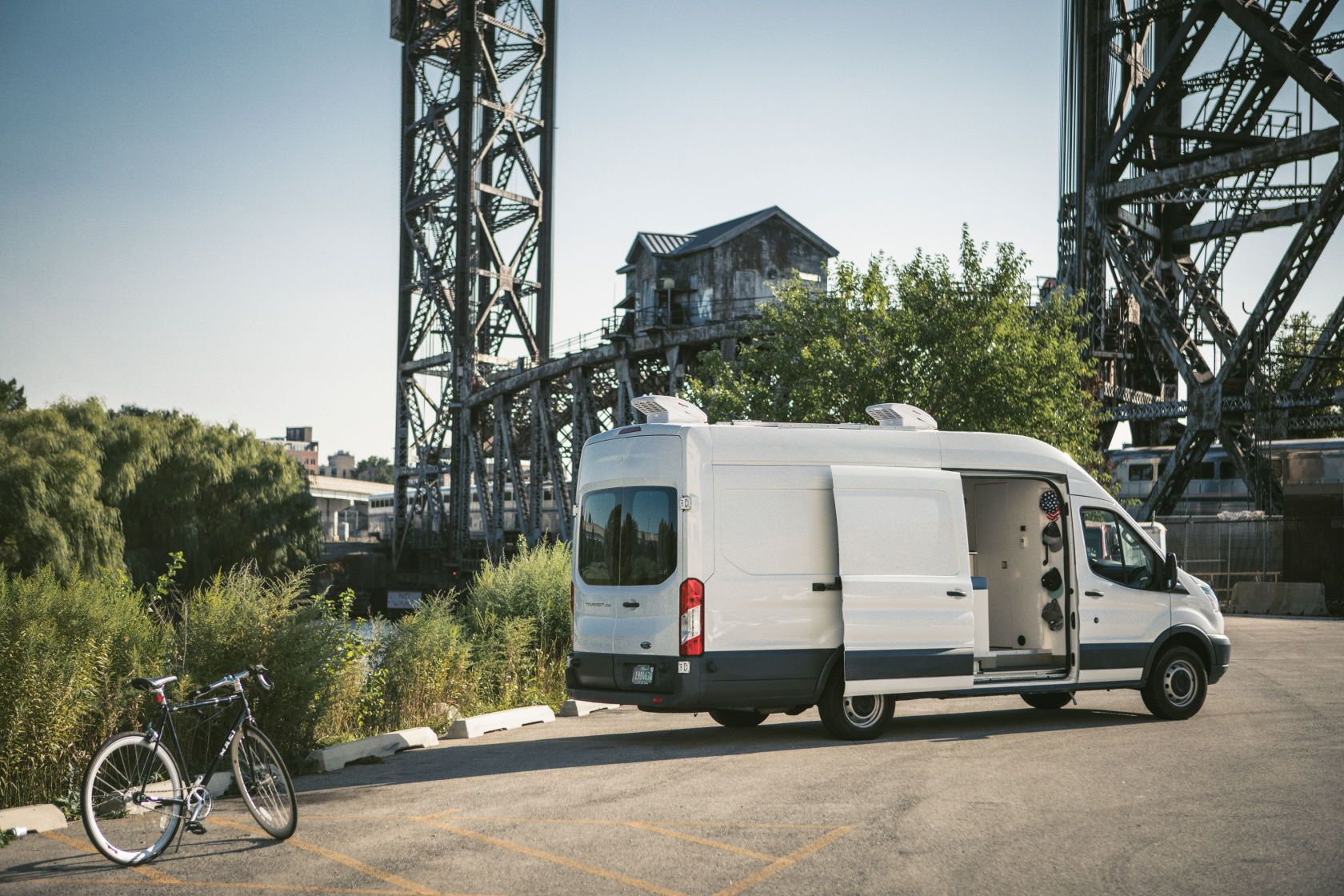 Location
Montgomery, IL 60538